Whether you're due for Ford F-150 oil change service or simply want to get an engine diagnosis, you can trust the team at our Ford dealership in Red Lion, PA, to get the job done correctly. Ensuring that your Ford truck, car or SUV has well-functioning brakes, tires and other components is essential for its performance and safety, which is why we recommend turning to the professionals at Apple Ford of Red Lion. From synthetic oil changes and tire rotations to brake replacements and battery changes, we have your Ford vehicle fully covered.
Before you get Ford maintenance and repairs taken care of at our nearby auto repair shop, be sure to view the Ford service specials we have available. This way, you'll be able to take advantage of low brake repair costs and tire prices, allowing you to save on your overall Ford service experience. Contact Apple Ford of Red Lion with any questions and schedule Ford service online with us soon!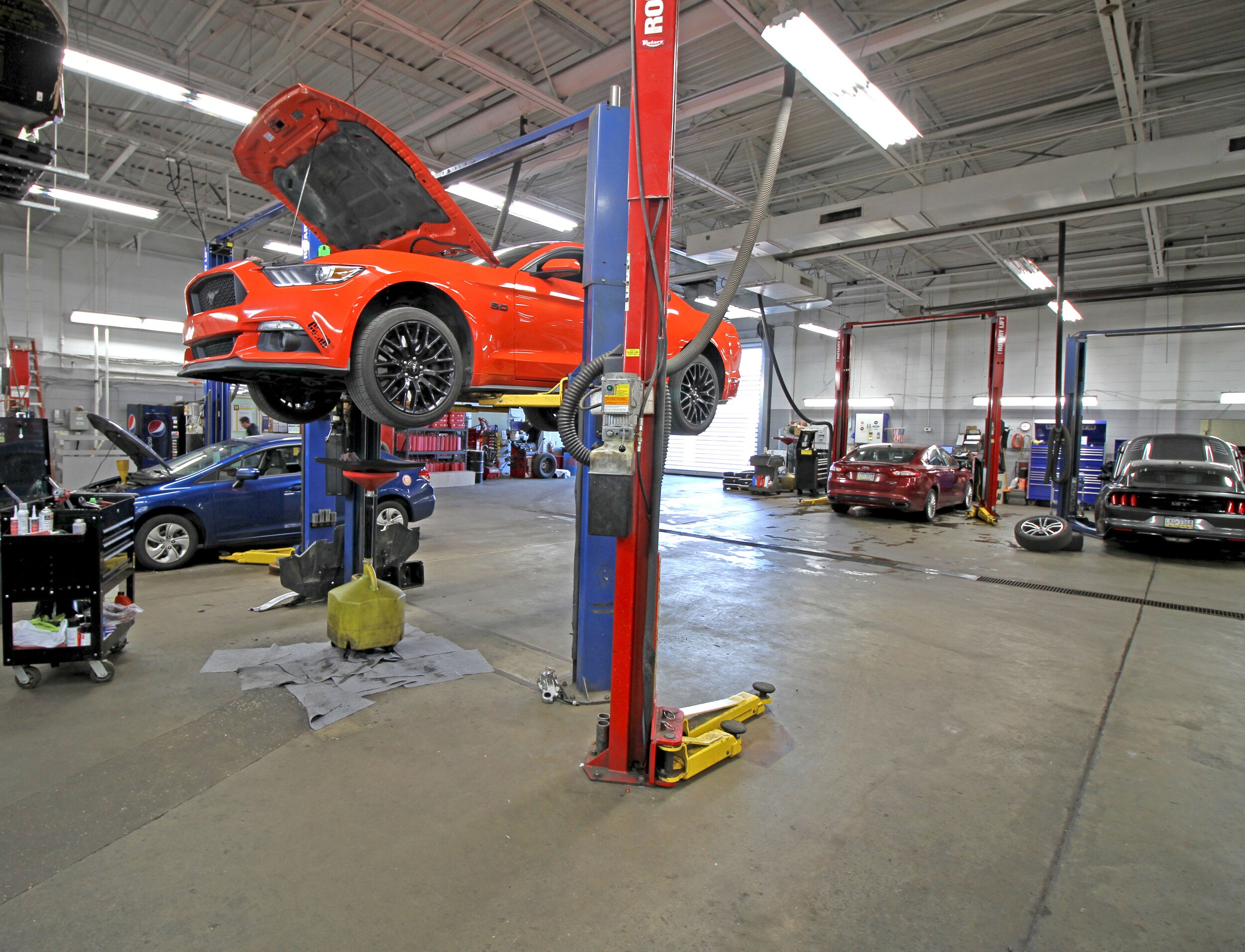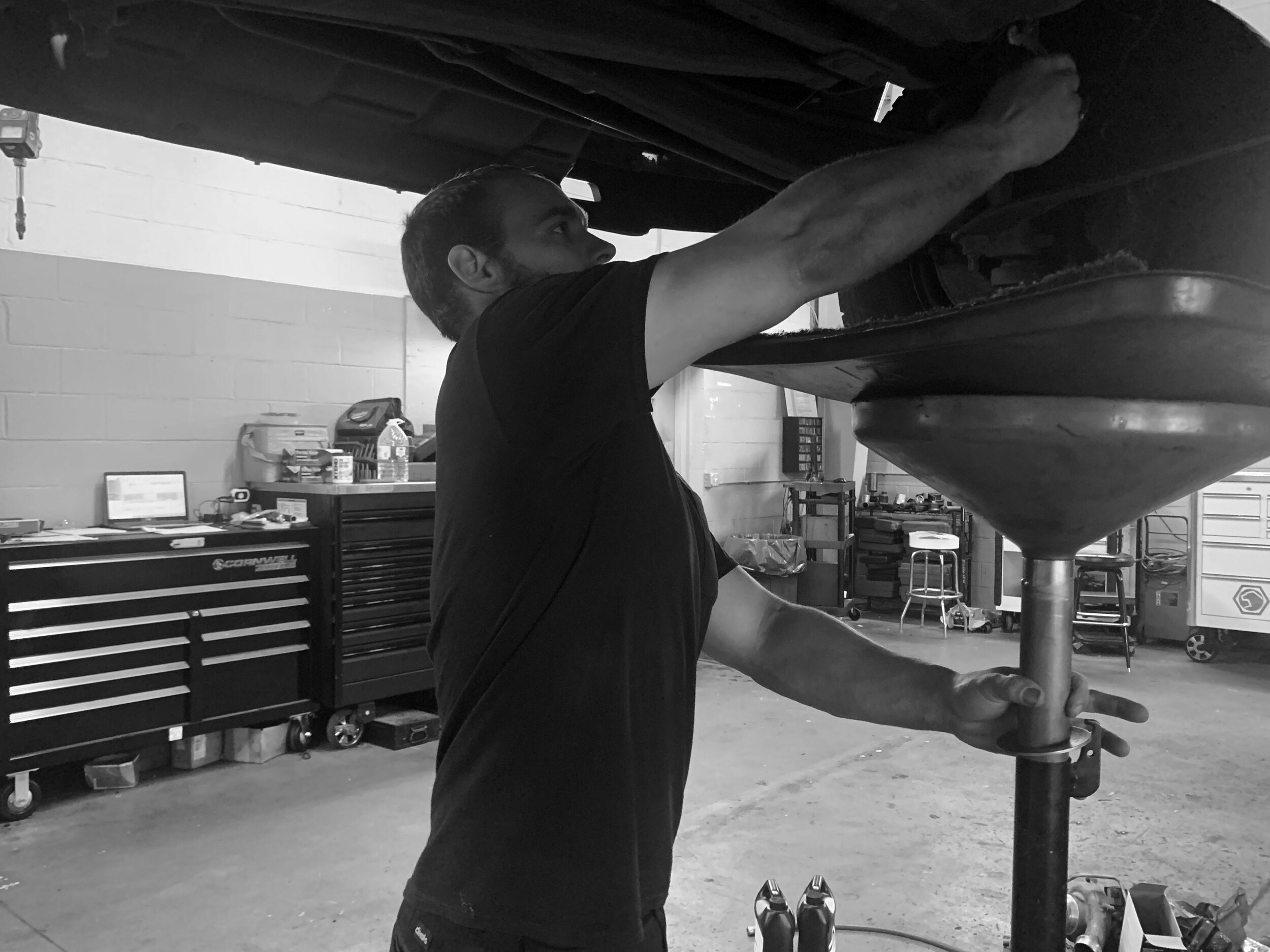 Apple Ford of Red Lion

Local Ford Service Center

Serving: Red Lion, PA

Local Phone: 866-968-7174

3250 Cape Horn Rd, Red Lion, PA 17356

Tire Rotation | Oil Change | Brake Replacement | Battery Change









Proudly serving Red Lion in York County, Apple Ford offers a full-service garage, highly trained staff, and genuine Ford parts. Because we specialize in Ford vehicles, you can rest assured that we'll provide the best service for your Mustang, Bronco, F-150, and more. Read on to learn more about our high-quality service, the maintenance and repairs we offer, and why now is a great time to schedule a service appointment.
What Services Does Our Ford Dealership Offer?
Our dealership provides general maintenance and repairs for minor or extensive issues. If you keep up with routine maintenance for your Ford, you can keep things running smoothly and preserve your vehicle's trade-in value for as long as possible. We're proud to offer the following services:
Oil Changes
Changing the engine oil is essential to routine vehicle care and preserving the engine's health. While people usually stop by around every 3,000 miles of driving, the frequency of an oil change depends on your specific vehicle. Our expert technicians will choose the best oil for your Ford vehicle and let you know when you should return for the next oil change. You can schedule an oil change as part of a more comprehensive vehicle check-up or swing through the Quick Lane during business hours to take care of things quickly.
Belt and Hose Inspection and Replacement
Your vehicle's belts and hoses are vital for safe functioning. The belts are important for coordinating engine valve movements and moving power through your vehicle. The hoses carry essential coolant that can prevent issues such as engine overheating. During the inspection, we'll check the hoses and belts for cracks, softness or hardening, and other signs of damage or wear. We'll let you know if you need to replace anything to ensure your vehicle keeps running well.
Other Routine Maintenance
We also offer the following general maintenance services and more:
Fluid level check and replacement: We'll check and refill the windshield washer, transmission, power steering, and brake fluids during this simple procedure.
Filter check and change: Around every 15,000-30,000 miles, we'll check and change the filters that keep the air, cabin, oil, and fuel clean. We can usually take care of this during the oil change.
Spark plug replacement: About every 100,000 miles, we can replace your vehicle's spark plugs. This service usually takes longer than a typical oil change.
Ford Brake Center
We can inspect and, if necessary, repair your vehicle's brake system. It's important to keep on top of your vehicle's brake health to ensure you can safely get around Red Lion. Our trained technicians should typically check the brakes every 6,000 miles or six months. But if you notice anything concerning earlier than that, please schedule a service appointment.
Things to look out for include brakes that are difficult to press; shaking when you press the brakes; squeals, squeaks, or grinding noises when you brake; and an illuminated brake warning light. Don't ignore brake problems, as these can become very dangerous if you don't address them. We'll check the brake lines and pads for signs of wear and damage and complete a comprehensive brake inspection.
Battery Testing and Replacement
We can test your car's battery annually and let you know if it's time to replace it. While batteries often last around five years, temperature extremes can decrease the battery's lifespan. Because the battery is essential for starting your vehicle, you may notice it losing function between tests. If it loses function, your vehicle can fail to start. Listen for a cranking noise when starting the engine and an illuminated warning light as signs it's time to have us inspect the battery. Our trained Ford technicians can help you select the best battery for your car.
Tire Rotation and Replacement
Every 5,000 to 8,000 miles, our staff can rotate the tires to prolong their lifespan by maintaining an even wear pattern on all four tires. We'll also check the tire pressure and inspect the tires. We'll let you know when it's time to replace them, and we can make the best recommendations for your Ford and driving needs.
Our Parts Center
Our parts center stocks original equipment manufacturer (OEM) Ford parts, guaranteeing the ideal parts for your specific vehicle. We'll replace everything from critical vehicle systems to wiper blades with OEM Ford parts. We'll even deliver these parts to other repair centers or send them home if you prefer to do the work yourself.
Why You'll Love Our Ford Dealership
As a Ford dealer, we're proud to offer full-service maintenance, from oil changes to collision repair. We stock and use OEM parts, meaning every component that goes into your Ford comes from Ford. We believe in the expertise of our technicians and offer both parts and labor warranties. Our staff will be happy to answer any questions you have about the condition of your vehicle and recommended maintenance.
What's more, we value your experience in our facility and on the road. You can use our complimentary shuttle service, or if you want to stay with your vehicle, we provide a comfortable lounge with free Wi-Fi, water, coffee, and tea you can enjoy while you wait. We even have a private work area if you need to take care of business while we take care of your vehicle.
If you've got a busy day scheduled in Red Lion, you can use our Ford Quick Lane Tire & Auto Center to take care of things such as tire rotations, multi-point inspections, and oil changes on the go. Another convenience we offer is the FordPass app. If you sign up for the app, you can check your vehicle's maintenance history and even schedule a service appointment with just a few clicks.
We take great pride in the quality of service our highly trained Ford technicians offer every customer. We want to help you keep your Ford running safely for many years, no matter where your next adventure takes you. Give us a call or book online for a service appointment with our expert staff.