2018 Ford Escape vs 2018 Jeep Compass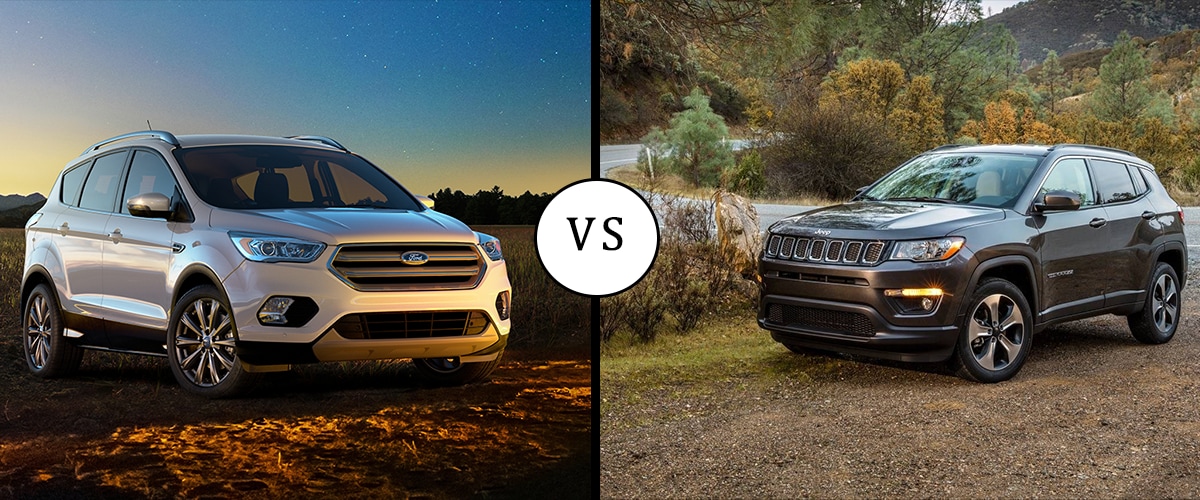 Small SUV Research in Red Lion, PA
Compare the 2018 Ford Escape and Jeep Compass for Crossover Answers
Compact crossover research may have led you here to Apple Ford of Red Lion, where you would like to know what advantages the 2018 Ford Escape holds over key SUVs in the marketplace. Our team is happy to provide this insight, and the best way to illuminate these strengths is to compile this information into a comparison.
See how the new Ford Escape compares to its compact counterpart in the 2018 Jeep Compass, an SUV that you may have also considered at one time or another. We go beyond the basics to cover advanced differences in performance, cargo space, towing capacity, feature distinctions and more to ensure you receive the complete picture of where these vehicles stand.
Performance
The 2018 Ford Escape offers more engine options than the Jeep Compass, produces stronger maximum horsepower than the competing SUV, and supports more towing capacity when transporting trailer or boating equipment. A trio of dynamic EcoBoost motors offers a range of compelling possibilities over the single engine that the Compass sports. Additionally, this new Ford SUV produces 245 maximum horsepower and 275 maximum pound-feet respectively, in comparison to 180 maximum horsepower and 175 maximum pound-feet that the competition's sole powertrain creates.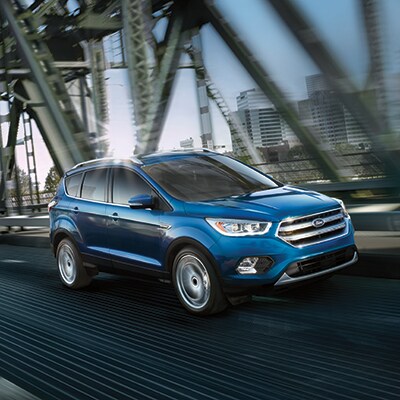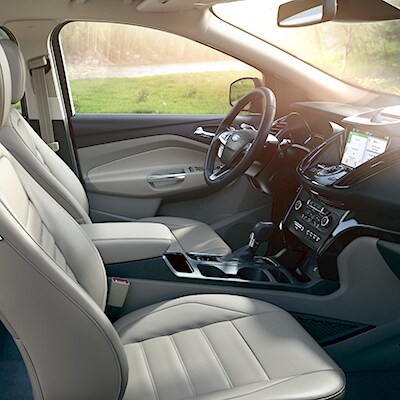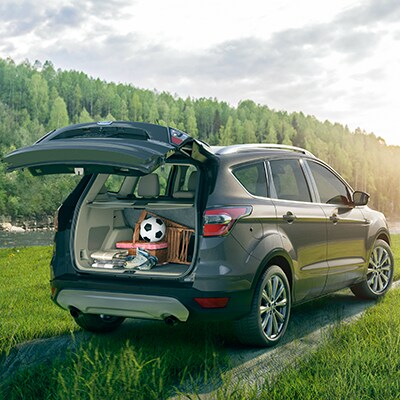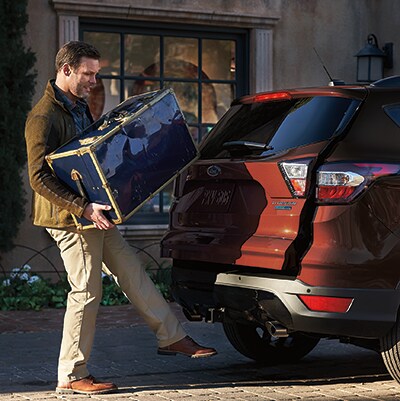 Features
The following discrepancies in standard, optional and available amenities, along with cargo space, respectively favor the 2018 Ford Escape over its Jeep Compass competition:
Automatic headlights: standard vs. not available (base models)
CD player: standard vs. not available (base models)
Hands-free communication: standard vs. not available (base models)
Remote engine start: optional vs. not available (base models)
Cargo Space: 34 cubic feet vs. 27.2 cubic feet
Front legroom: 43.1 cubic feet vs. 41.8 cubic feet
The 2018 Ford Escape - Too Versatile for Jeep Brand Competition in Red Lion, PA
The versatility of the new Ford Escape, a crossover with cargo-friendly arrangements, diverse features, and inspiring under-the-hood performance, resonates for shoppers in Red Lion considering a new SUV purchase or lease. Determine whether this new Ford model is a proper match by stopping over to our showroom for additional insight and a test drive soon.